FarMarket on far.quest is live, allowing everyone to buy and sell Farcaster accounts on far.quest/market!
Exciting ideas now possible with FarMarket:
You can buy a lower Farcaster ID, allowing access to apps that require lower FIDs. (e.g. 33bits)

Let's you to buy Farcaster IDs without paying a yearly storage fee (required for new accounts)

Gives you the freedom to transfer ownership of Farcaster accounts, e.g. meme accounts without fuss!
Support our launch on Twitter and Farcaster (Cast, Warpcast)!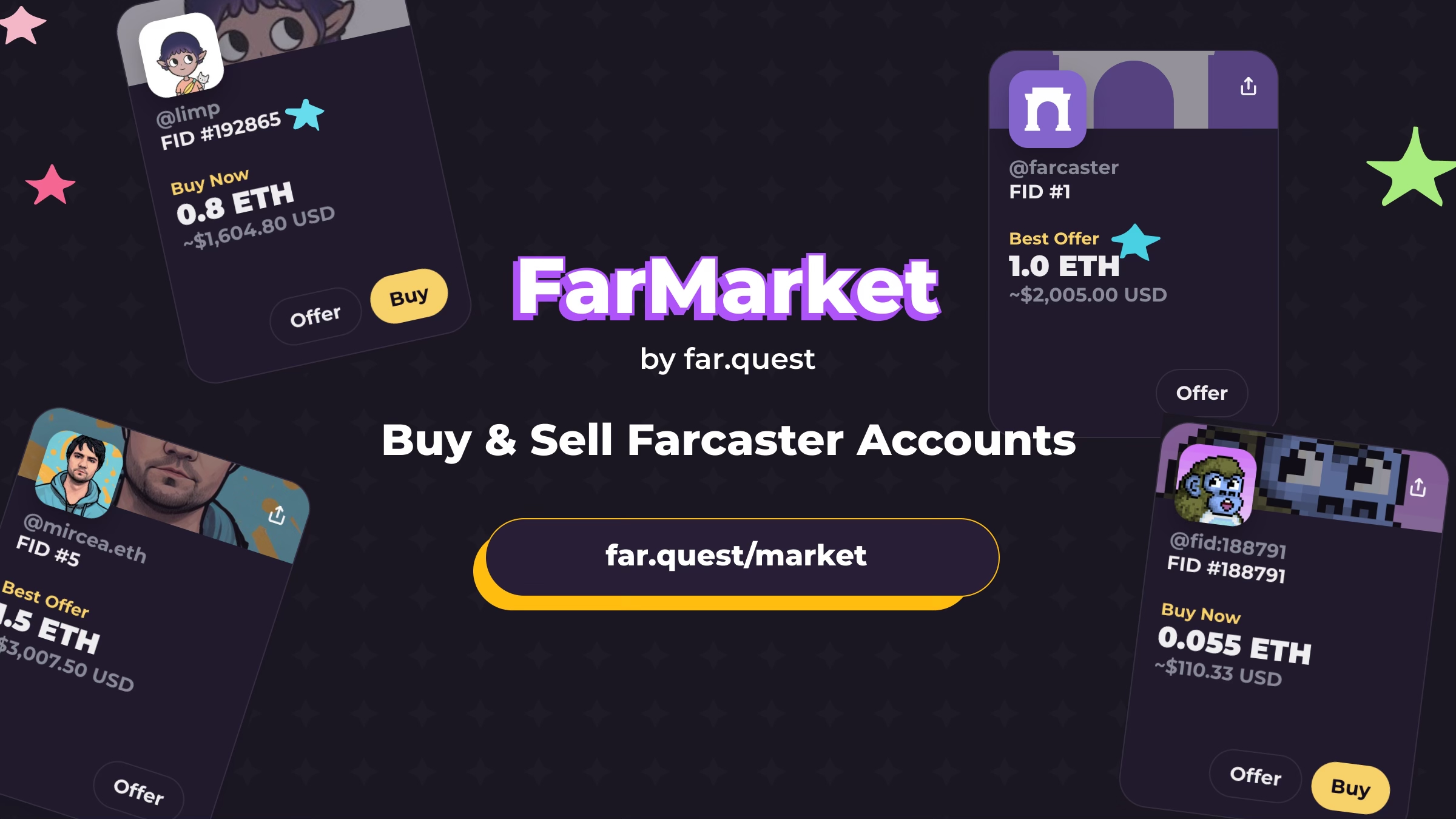 ~ jcdenton.cast & nico.cast
Subscribe to FarNews by far.quest and never miss a post.